eCBT offers clients a one­stop solution in doing business in China: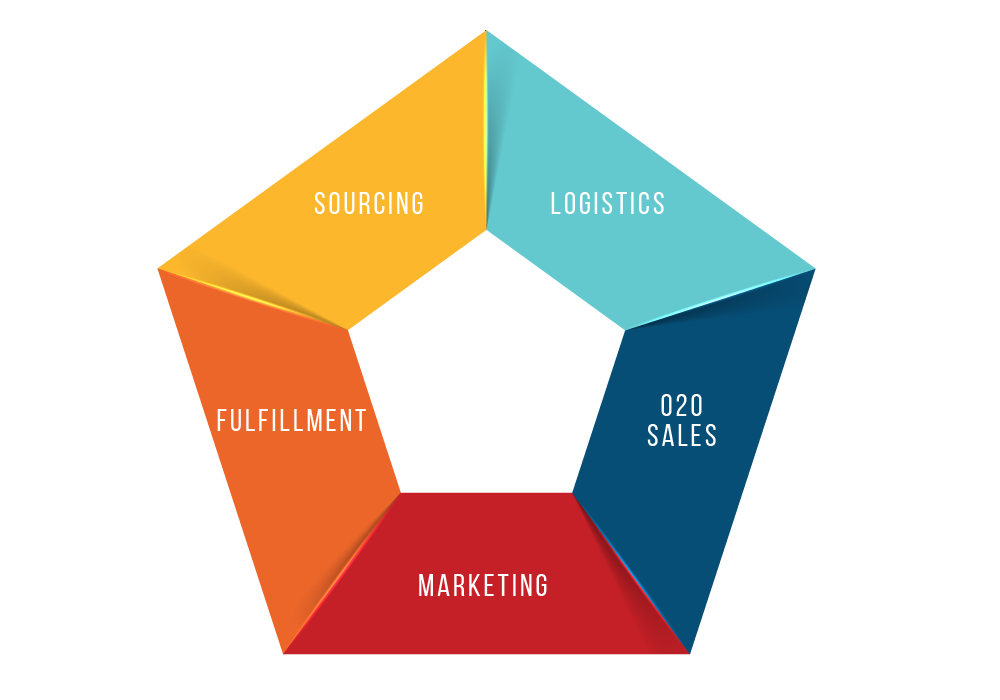 Following only the strictest selection criteria to ensure product safety and authenticity, eCBT introduces new products and expands existing product lines in China. We make sure that we source products of the highest quality that can be sold at an attractive price point. Clients can also choose a flexible procurement model, such as straight buy, consignment, or a hybrid, that suits their needs.

eCBT successfully shortens customs clearance and certification processes by as much as 27 days. Moreover, companies no longer need to pay customs tariffs and VAT. Instead, the end consumer will shoulder a single import tax rate at the time of product purchase.

Clients can also opt to use our extensive supply chain and logistics infrastructure and capabilities, such as bonded warehouse, cold storage, and transportation.

OFFLINE-TO-ONLINE (020) SALES

We currently have 18 physical stores across China. This number will grow to 50 in the next three years. Clients can also take advantage of our expansive distributor network and our online sales channel to sell their products. In addition, we also have the capability to help our clients sell their products through popular social media tools such as WeChat.

eCBT can create a unique yet consistent customer experience for your product. We offer same product and buying features for both online and offline stores. Tailor­made customer profiles with demographics, psychographics and behavioral/purchase patterns can also be used for marketing analytics. In addition, eCBT can design promotional events such as product launches, stock­-take sales, and seasonal or event sales.

Consumers are guaranteed that they get their purchases on time via order tracking and courier delivery. eCBT also provides consumers with robust customer service, quality assurance, and product authenticity programs that offer returns processing.