The eCOM Cross Border Trade or eCBT platform makes trade simple for companies who want to import and sell their products in China. It addresses the following challenges companies encounter in penetrating the Chinese market:
Lengthy import processing
Complex customs regulations
Multiple high tax rates
A need for an established local supply chain
Local sales and marketing expertise to address competition
eCBT utilizes a cross border trade channel recently created by the Central Chinese government, streamlining the entire import process. What traditionally takes 39 days now takes only 12 days with eCBT. This translates to making products available to Chinese consumers almost an entire month earlier, increasing the window of opportunity for marketing and sales.
Moreover, eCBT reduces tax complexities into a single tax rate called "Luggage and Postage Tax," which is shouldered by the Chinese end consumers only at the time of purchase. This means that our clients pay zero customs tax or VAT when bringing in their products, reducing overall costs and allowing them to shift the savings to value-­adding functions.
Once products have been successfully imported, clients can leverage our team's local marketing expertise and industry know-­how to effectively market their products in China. Marketing programs will be based on detailed customer profiles and purchase patterns. Products are then sold through a flexible online channel that is supported by a responsive customer service center.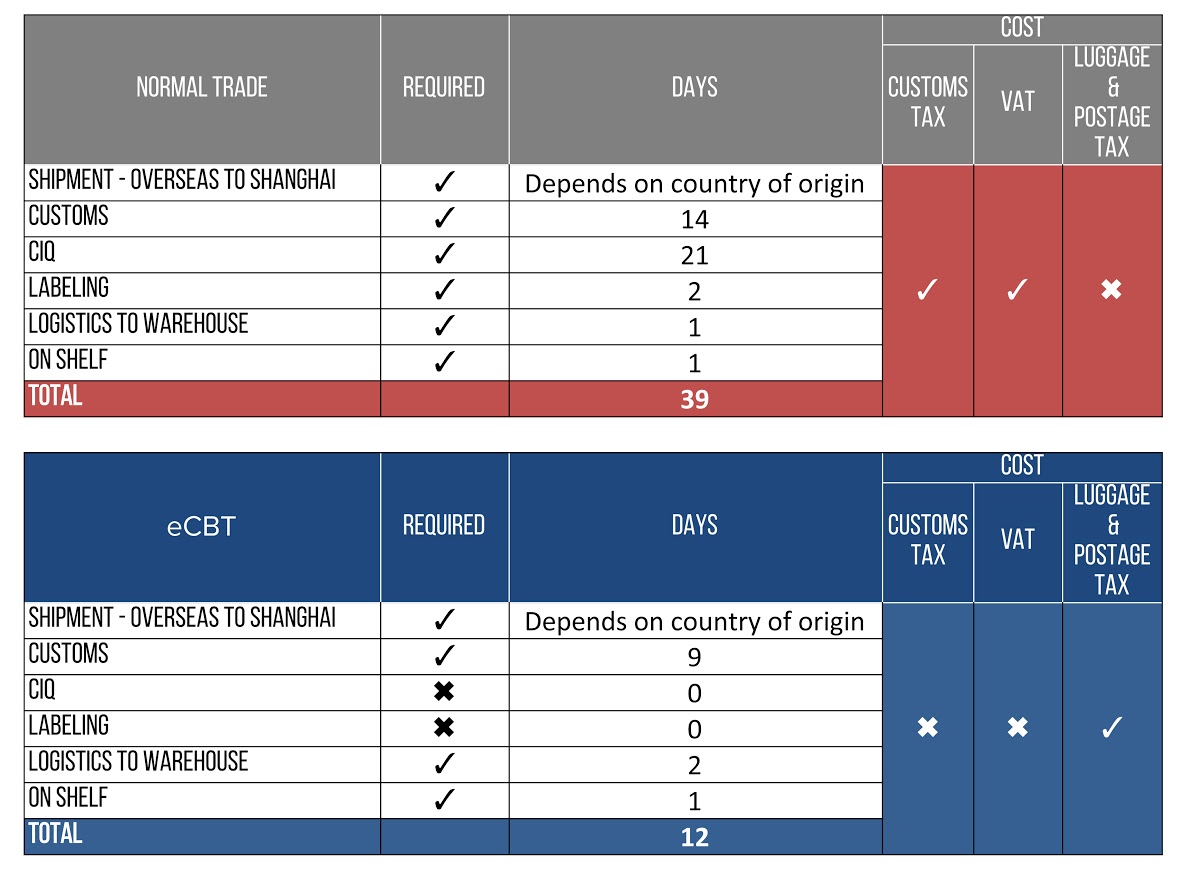 With a shorter import process and overall reduced importing and supply chain costs, companies can bring more products with a broader variety to effectively test the China market. Furthermore, by letting our experts help you market and sell your products to China, you can have more time and resources available to focus on strengthening your core competencies to create better products.