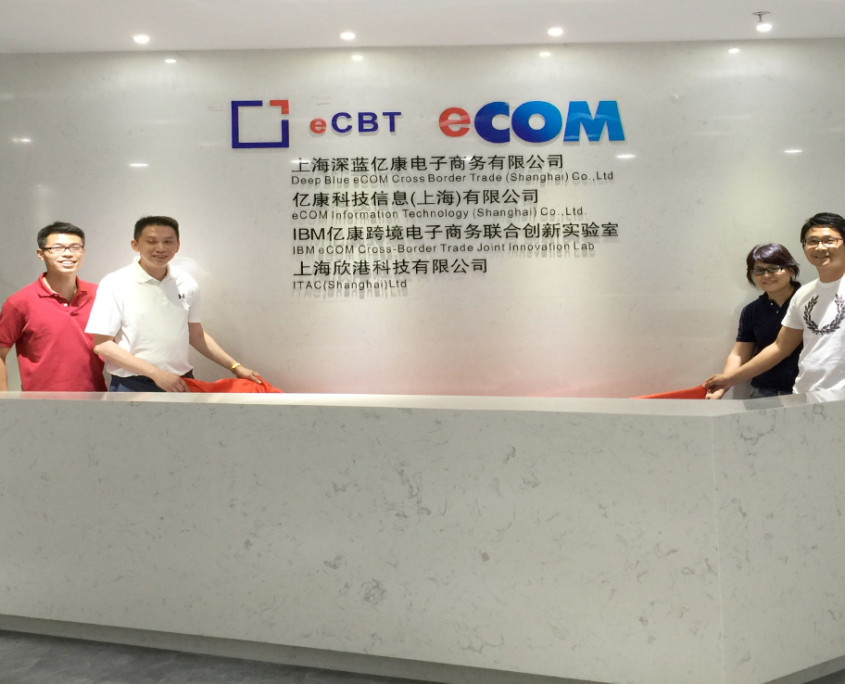 On August 9, 2015, Deep Blue eCOM Cross Border Trade (Shanghai) Co., Ltd. moved into its new office and officially started operations. The new office is located in Floor 2, Building 10, No. 77 Fute Xi San Road, directly above the Shanghai Waigaoqiao International Wine Exhibition and Exchange Center.
General Manager / Mr. Horace Mak, Finance Director / Ms. Jean Shen, Channel Director / Mr. Sam Cho, and Operations Director / Mr. Leo Lo, and the rest of the company witnessed the exciting opening ceremony.
This relocation of the company fully reflects Deep Blue eCOM's aspirations to creating greater achievements. At the same time, it also shows the company's commitment to improving the work environment, while encouraging creativity and creative value concepts. The company's new office is equipped with improved hardware and software infrastructures, and overall better working, studying and living conditions for all.
Deep Blue eCOM employees are extremely delighted and excited to come to work in their new environment, inspiring them to do their best to create more brilliant achievements and continue to grow together with the company.